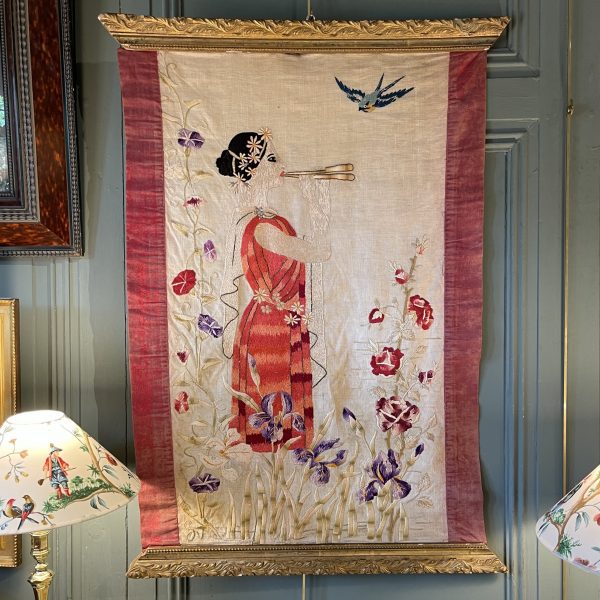 Young Woman With A Flute, Art Deco Embroidery
Young woman playing the double flute animated by a bird and flowers: morning glory, iris, roses.
Embroidery on linen art deco period.
It is embellished with 2 gilded stucco moldings which allow it to be suspended and hung on the wall.
Embroidery in very good condition and very decorative.
Dimensions: Height with moldings: 94 cm / Width: 65 cm
Dimensions without moldings: Height: 84 cm / Width: 61 cm
Possibility of sending France / international