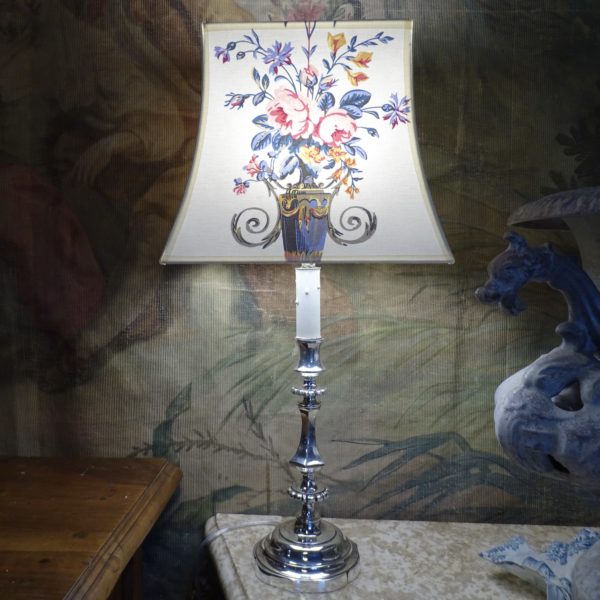 19th Silver Bronze Lamp
Early 19th century silvered bronze candlestick mounted as a lamp.
New electrification: golden brass socket for E27 screw bulb topped with a white candle, new wire.
The assembly of the power supply goes through the interior of the candle holder.
The pagoda-shaped lampshade was created from Laura Ashley fabric with floral decoration.
This pagoda shape has the advantage of taking little depth in volume
Total height: 60 / Height of the candle holder: 27 / Height to the candle: 35 / Diameter of the base: 13
Dimensions of the lampshade: Width: 30 / Depth: 17 / Height: 25
Possibility of sending for France or abroad.